CUNY School of Public Health
CUNY is one of the most important universitys of New York City. The mission of The CUNY Graduate School of Public Health and Health Policy is to provide a collaborative and accessible environment for excellence in education, research, and service in public health, to promote and sustain healthier populations in New York City and around the world, and to shape policy and practice in public health for all. We work in a strong identity focused in the links between the university, New York and the entire Globe.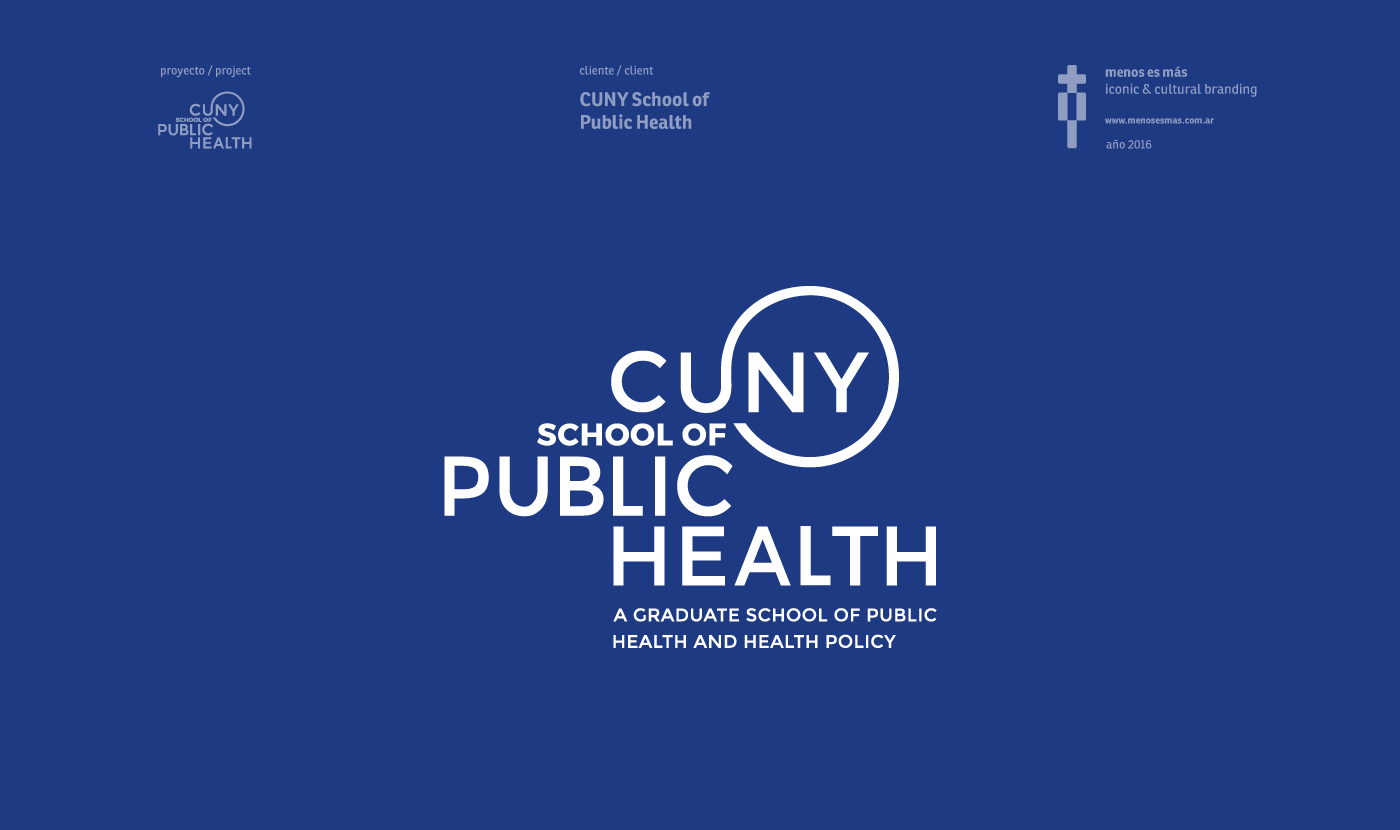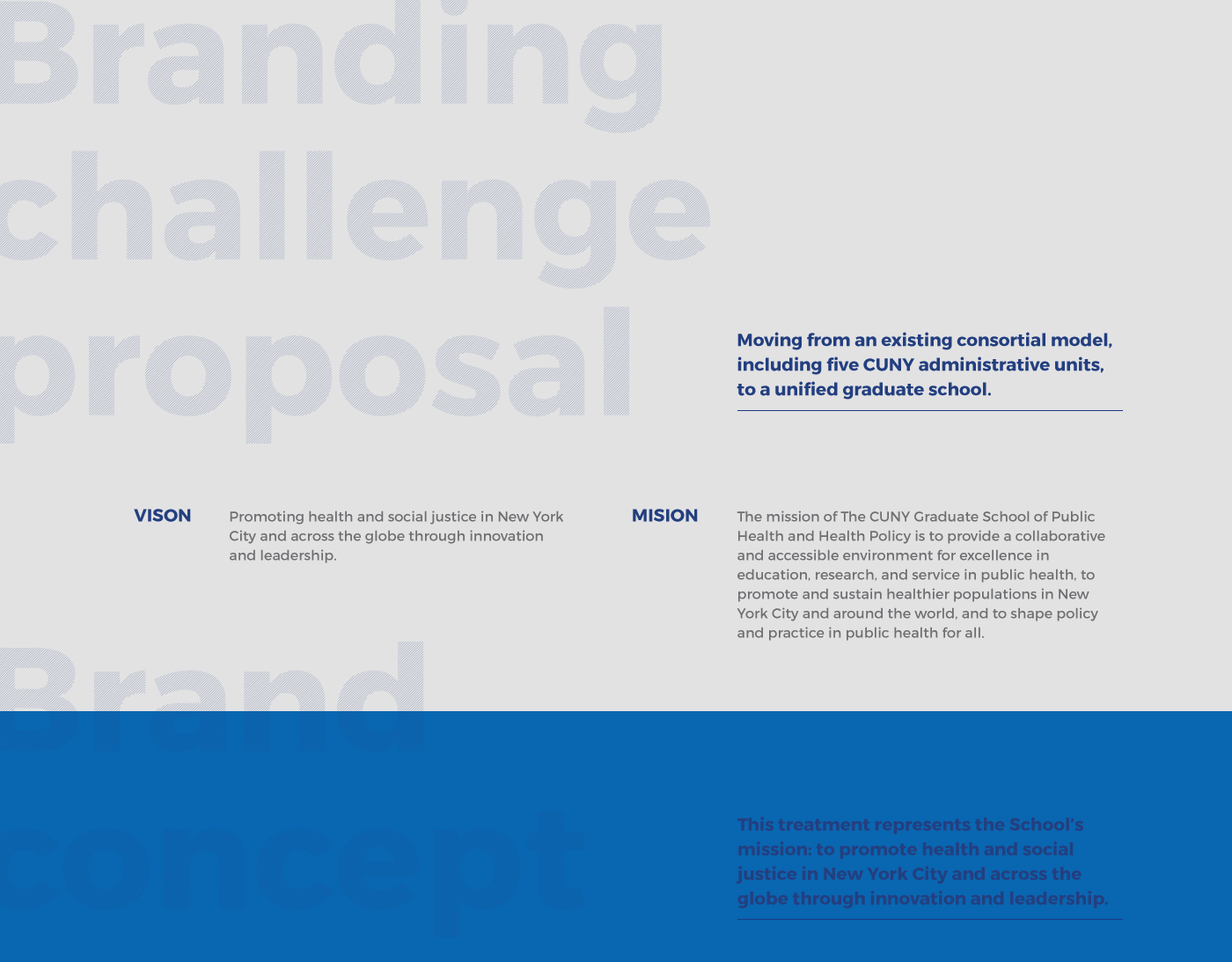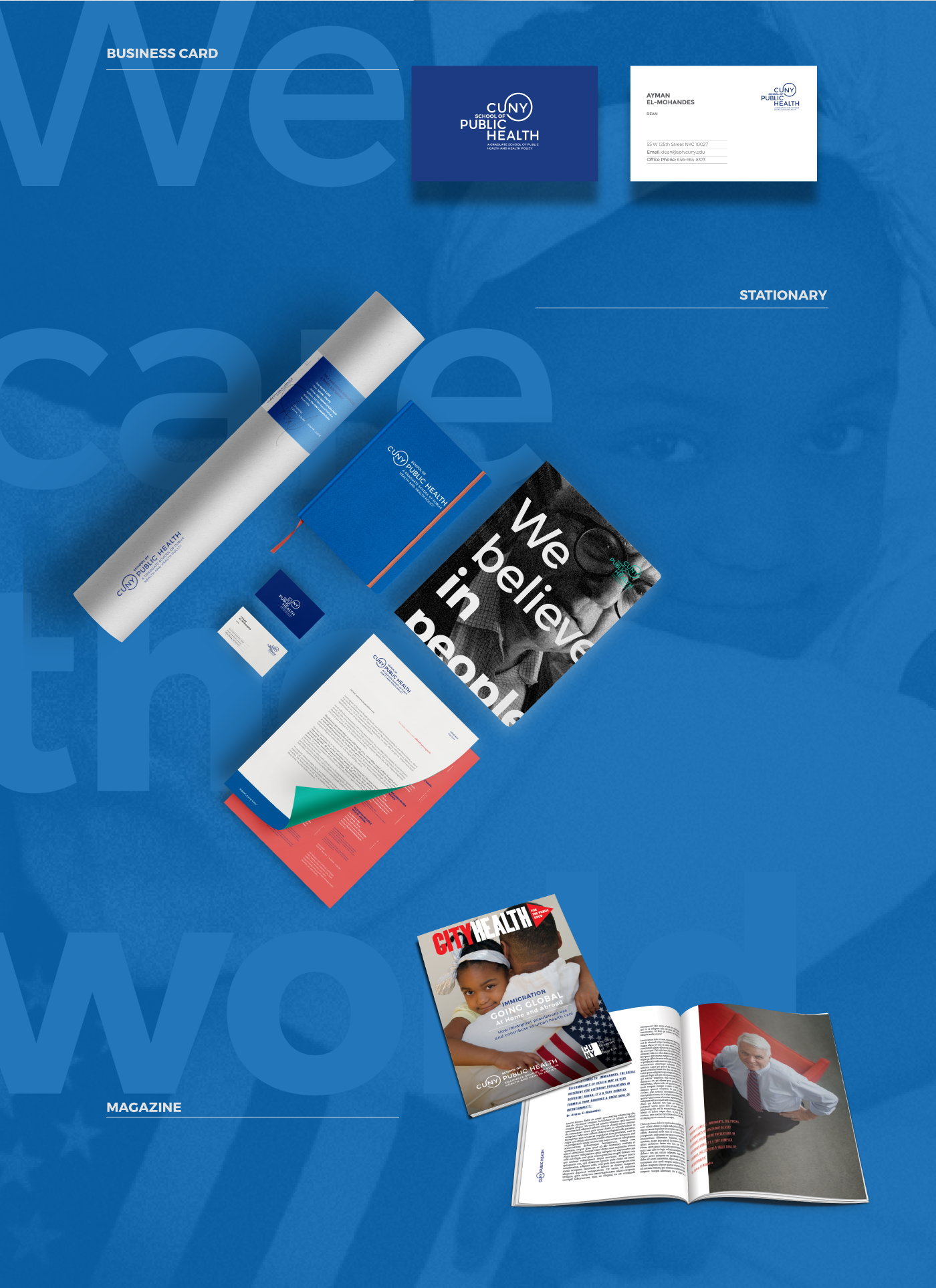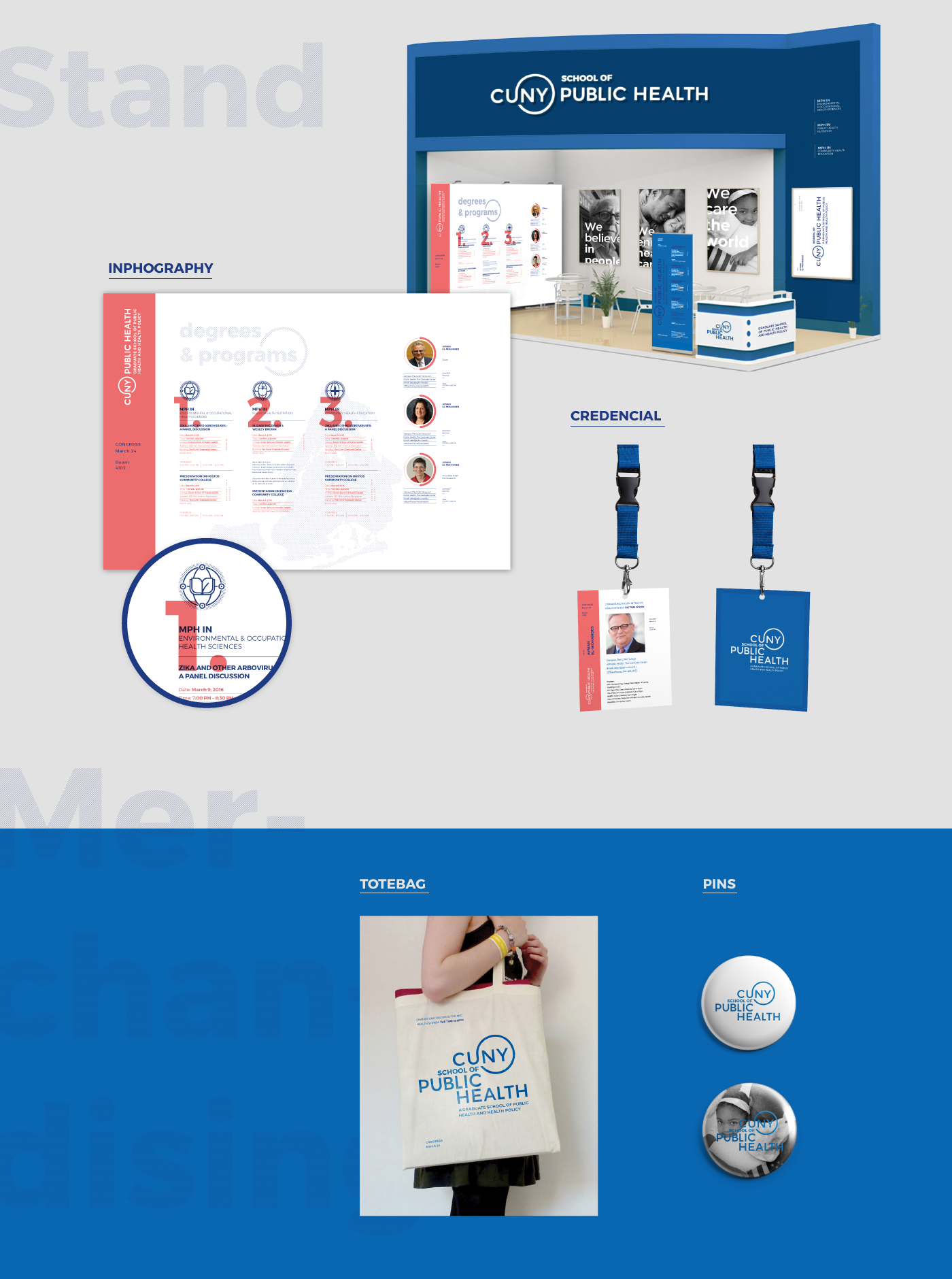 Cliente:

CUNY School of Public Health 
Diseño, Producción y Gestión Ejecutiva:

Menos es más 
Director:

Gustavo Stecher 
Equipo:

Daiana Hindi, Dianeth Medina, Lucas Rod, 
Nadia Percan, Pam Blanco.